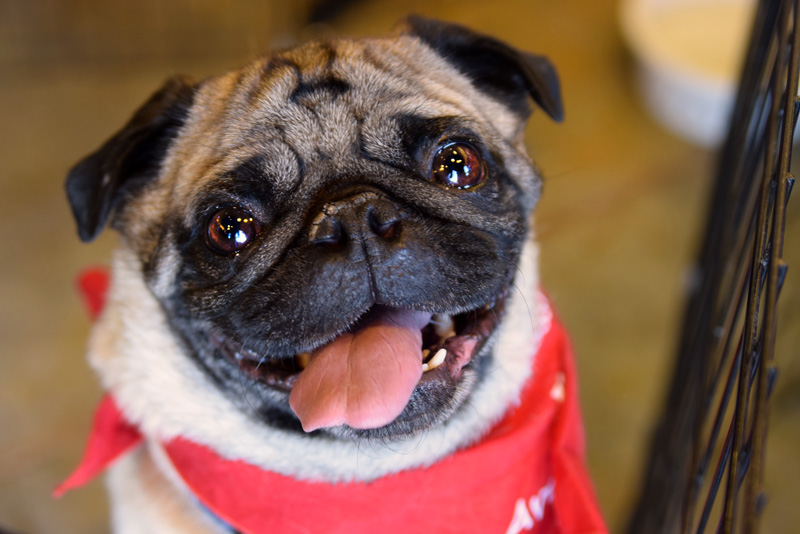 Bugsy
Name: Bugsy
Age: 6
Previous Life: Owner Surrender
Sex: M
Weight: 24 lbs
Altered: Yes
Housebroken: Yes
Good with dogs/cats/kids: Yes/Yes/Yes
Likes: Belly rubs, car rides, walks, playing fetch
Dislikes: None
Crate trained: No
Hi everyone, I'm Bugsy! I'm just a big, sweet, lovable boy. I'm a little shy at first until I get comfortable to my surroundings. Then I become social and I try to be in the middle of the action!  I do well with my pug foster brother, and I am very good with my young human foster brother too! I really like to be around men, and enjoy hanging out with my foster dad.
My favorite activities include going for walks and car rides. I don't really like being kissed in the face or sudden moves to the top of my head. But I love, love, love belly rubs and being scratched behind the ears.  I will even stop in my tracks if you start to rub my belly!
I'm not a quiet pug. I am quite loud when I breathe and when I am cooling down. Once I start to relax and sleep I snore a little, too.
I'm a very good dog who would add lots of love to any family who decides to give me a home!