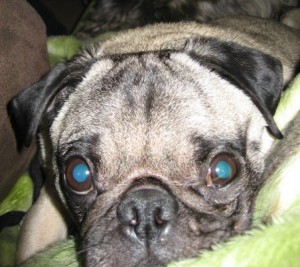 Name: Jo Jo
Age: 4
Previous Life: Owner Surrender
Sex: Male
Weight:
Altered: Yes
Housebroken: Yes
Good with dogs/cats/kids: Yes/Unknown/Yes
Likes:
Dislikes:
Joe Joe totally house broke, very spoiled, very loving and loves kids.
Jo Jo is Adopted!
Here is an update from his Furever home:
Jojo has adjusted to life very well. He is a constant cuddler and lap dog. He almost refuses to leave my side at times. However, my parents were in visiting and he started attaching to them too. He just seems to like getting attention, and he will receive plenty with everyone around. His hind legs have also gained significantly in strength, as he now has no issues jumping onto couches/recliners/laps that are two feet high. He seems extremely happy and loved now :)  I am very happy with the decision I made to get him through you guys.
Our dogs love to sleep on Kuranda Dog beds, but we don't have enough for everyone.
If you would like to donate a bed at a special wholesale price for a another dog to sleep in comfort, please donate a Kuranda dog bed.