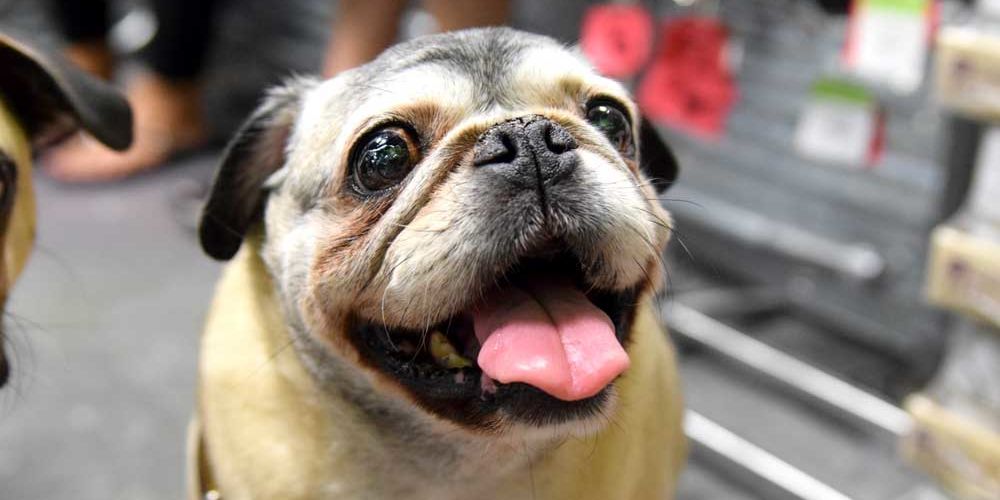 Lilli
Name: Lilli
Age: 12 – 13 years
Previous Life: Hoarding/breeding situation
Sex: F
Weight: 20 lbs
Altered: Yes
Housebroken: Work in progress
Good with dogs/cats/kids: Yes/Yes/Yes
Likes: Sleeping, snuggling
Dislikes: She is deaf, so sudden movements startle her
Crate trained: Work in progress
Fenced yard required: Yes
Hi, I'm Lilli! I am a gentle old soul looking for a comfy place to relax. I am adorable, quiet, and sweet. I am so quiet, that my foster Mom has never even heard my bark! I am not a cuddle pug, after a little petting I am fine just sleeping by myself.
I can't hear, so I don't follow commands. I do really well watching the other pugs and following what they do. I cannot do steps, so my Mom carries me in and out to do my business. My favorite thing to do is sleep on the couch on a really soft blankie. I don't jump, so you have to lift me up and down. I will start to get a little restless if I need a drink or go potty, my mom just keeps a close eye on me so she can help me with whatever I need to do. While my family is gone, I chill out in a kennel. At night, I sleep on a soft bed in the kitchen. This is when I really like to go potty, I always leave a few "surprises" on the floor for my Mom when she wakes up. When I go outside, I stick to the cement patio….I don't like grass at all.
So, if you are looking to love a senior that needs just a little of extra help….I might be the pug for you!
Interested in adopting? Lilli's minimum adoption donation is $175.
Can't adopt, but want to make a big difference in the life of this pug? Become a sponsor today!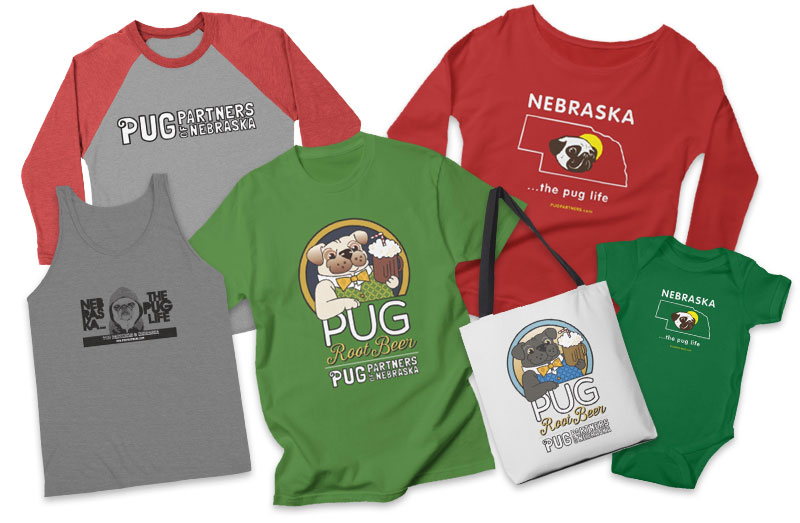 Go Shopping & Help Save Pugs!
Pug Partners now has an online apparel and accessories store. The best part is, every purchase supports our pug rescue efforts!