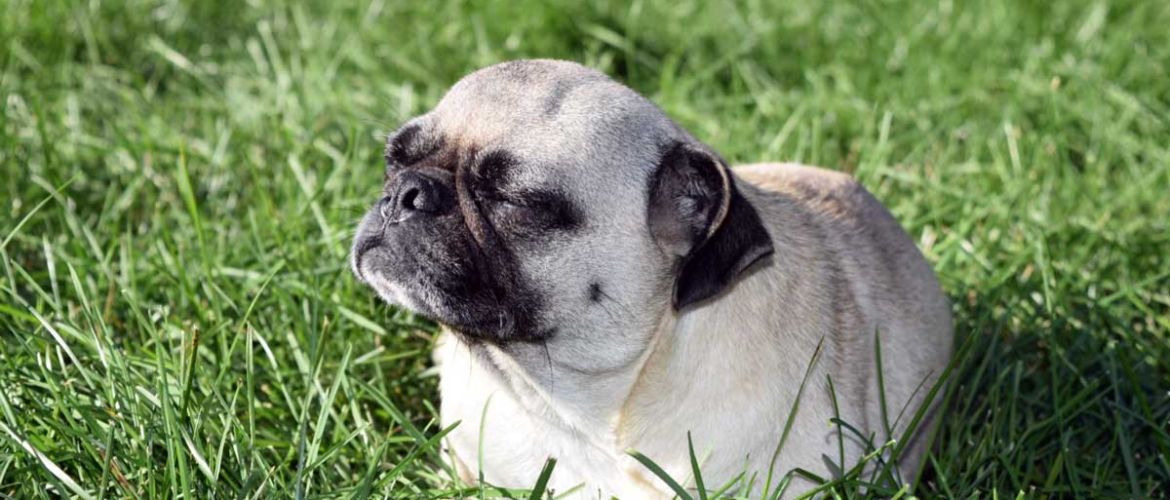 Suzy
Name: Suzy
Age: 3
Previous Life: Breeder release
Sex: F
Weight: 15 lbs
Altered: Yes
Housebroken: Working on it!
Good with dogs/cats/kids: Yes/Unknown/Yes – older children
Likes: Snuggling, walking around the back yard, spending time where her foster family is.Dislikes: Sudden movements are scary to her, loud noises
Crate trained: Yes, but she isn't very fond of it
Special Needs: Will require ongoing care of her knees to ensure they stay strong (exercise, walks)
Requires a fenced in yard
Suzy would do best in a home where she can be top dog – with a male or a submissive female dog
Hello! My name is Suzy! I am just 3 years old. I was previously a breeding dog, but now I am learning how to be a pet, and boy it is great! Unfortunately, since I did not grow up in normal circumstances, I grew up with bad knees. However, since Pug Partners saved me, they have fixed my knees so I can live a happy and healthy life. I just had my last surgery on February 28th.
I like to be around my preferred people. I like to snuggle with my foster mom whenever the opportunity arises! I also love my food, treats, bully sticks, petting, being held and getting lots of kisses. I also have a dog bed that I like to lay in when my foster mom is busy. My bed is great! I am learning how to play with my new fur-sister since my knees are in good shape! I am also warming up to being her companion. I would do best in a home with a male or a very submissive female. I also love to sleep in my foster mom's bed at night.
I am a bit of a timid pug, so I am not as outgoing as many pugs are. I like to be near my foster mom when I am out and about. Loud noises scare me as well as sudden movements. I do get protective of my foster mom, so I will need to continue to learn that other people are OK. Since I have been at my foster's house, I have not been able to do stairs due to my bad knees. Since my knees have been fixed, I am still learning how to do stairs. Right now, I need help with going outside to do my business, so my foster mom carries me down the stairs.
I would to do best in a home with older kids as younger kid's fast movements scare me. I would also do better in a house that doesn't have a lot of stairs, unless I am taught to go up and down. I will need to do exercises and go for walks for my knees as time goes on to keep them in good shape. I am a pretty independent dog and like to do my own thing when at home (especially if it involves my bed). Since I am so timid, I need a lot of love and patience while I continue to learn how to be a pet! Can I be your new furbaby?
Can't adopt, but want to make a big difference in the life of this pug? Become a sponsor today!