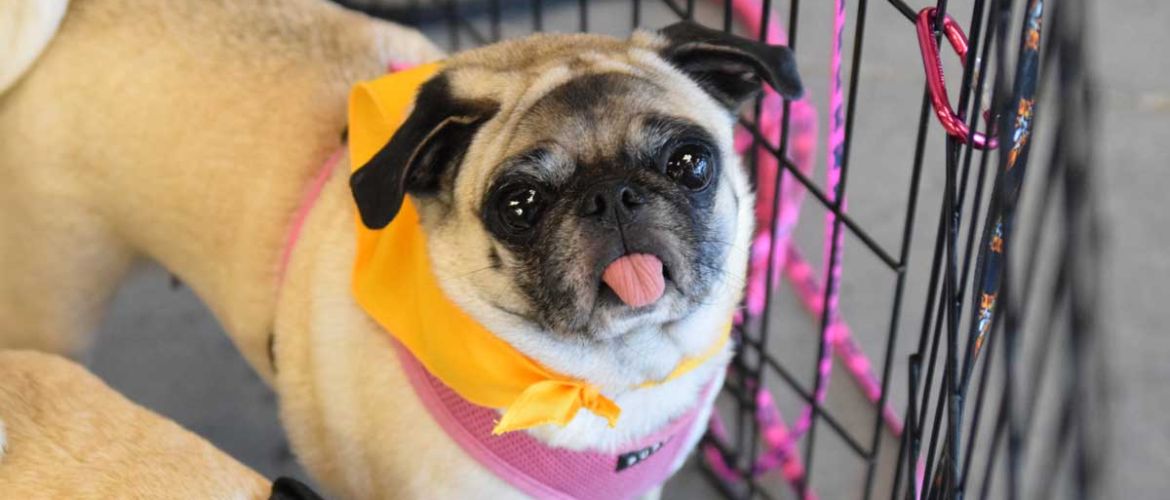 Midge
Name: Midge
Age: 4
Previous Life: Breeder release
Sex: F
Weight: 18 lbs
Altered: Yes
Housebroken: Yes
Good with dogs/cats/kids: Yes/Unknown/Unknown
Likes: Cuddling & being held
Dislikes: Sudden movements
Crate trained: No
Special needs: Must have a fenced-in yard and at least one other dog
Let me introduce myself, my name is Midge and I am ~ 4 years old. I live with my foster parents, their son and 3 other pugs since my rescue. Special thanks to by foster pugs teaching me the ropes of being a normal pet. Since I came here I have learned to wait for the patio door to be opened including the screen door (tried to go through it a couple of times). I have learned how to use the steps to get to the yard and run through the leaves and listen to the noise it makes and have dog races. I'm pretty proud of myself, I can run pretty fast. I am almost completely house broke and have had no accidents for 2 days now, mommy is so happy with me. In the evenings I like to sit in their laps and take a nap along with the other pups.
Mom says I am a velcro dog, I have to be wherever you are and I howl when she leaves and I think no one is home. I like to sleep in bed with the rest of the family, preferably under the covers. Mom says I will probably need a coat for the winter because I shake when standing outside, guess I'm warm blooded.
I have a couple of minor health issues you could say. I get eye drops twice a day to keep my eyes moist, but I'm told that is common with Pugs. And I'm not being rude sticking my tongue out at you the vet said "I have a tongue of a larger mouthed dog." Mom lets me lick coconut oil out of my own special container a couple times a day to keep my tongue moist. I might have some night blindness as mom says I do not venture out unless there is a light on. Maybe I might be scared of the dark and mom doesn't know it.
Interested in adopting? Midge's minimum adoption donation is $350.