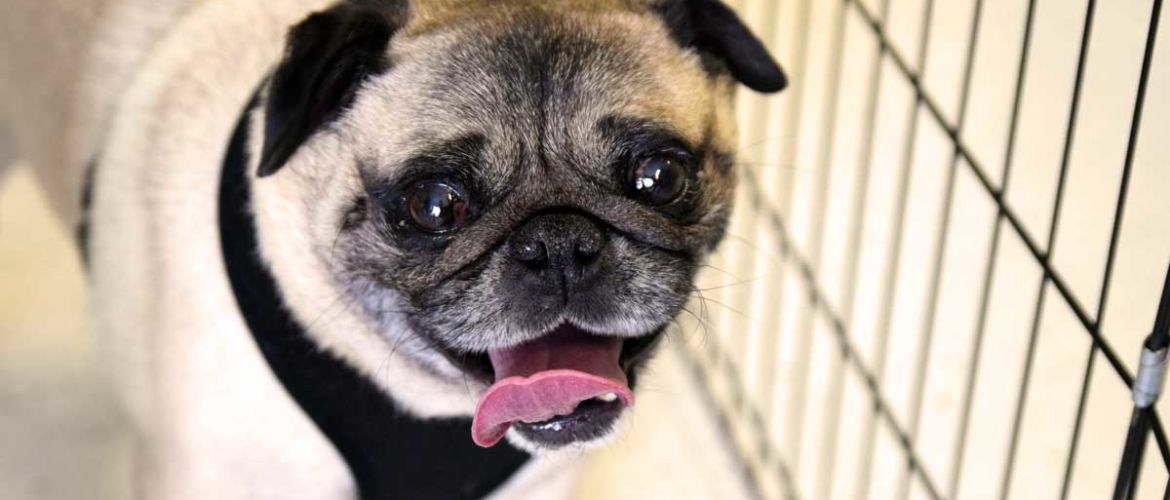 Mojo
Name: Mojo
Age: 8 yrs
Previous Life: Breeder Release
Sex: M
Weight: 28 lbs – I'm on a diet
Altered: Yes
Housebroken: Working on it!
Good with dogs/cats/kids: Yes/Unknown/Unknown
Likes: Enjoys both stuffed and rubber toys
Dislikes: Sudden movements and reaching towards me to fast may scare me but I'm curious and love to be with people and other dogs.
Crate trained: Yes, used during the day. I'm a little nervous at first, but I get comfortable and fall asleep.
Fenced yard required: Yes!
Mojo is a very sweet dog that is slowly coming out of his shell after a life in the puppy mill. He shows a lot of interest in being around both people and dogs, although he isn't quite a lap dog yet. He is pretty happy on the floor around his foster family and really appreciates when people get down to his level and let him approach them. He loves to be pet and to spend time lying in the grass on a sunny day. He has been spending work days in the crate and is doing much better than when he was confined to a small room. He is working on small things like walking past people to go in and out doors but has come a long way! Mojo is such an easygoing and loving dog and would be a great fit for a home with calmer residential dogs and someone that is willing to work on doing things on his time.
Can't adopt, but want to make a big difference in the life of this pug? Become a sponsor today!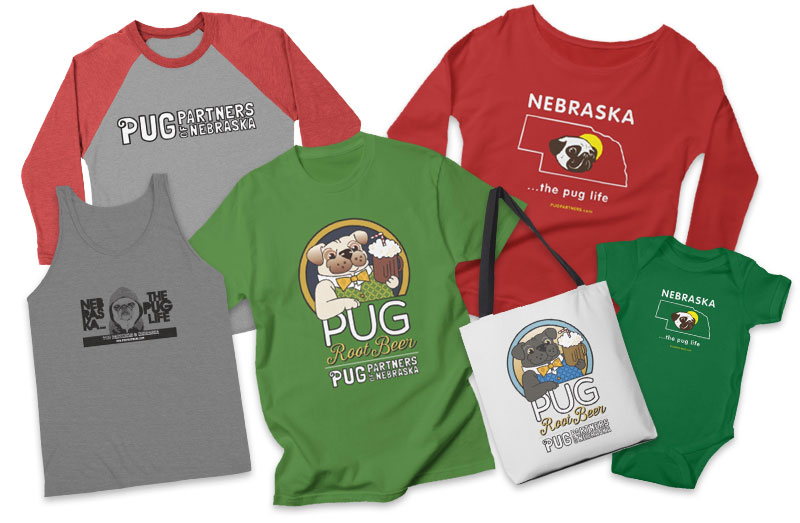 Go Shopping & Help Save Pugs!
Pug Partners now has an online apparel and accessories store. The best part is, every purchase supports our pug rescue efforts!