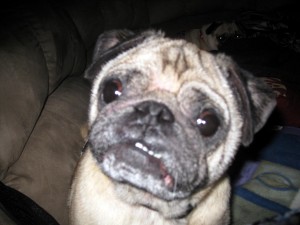 Name: Rudy
Age: 5
Previous Life: Owner Surrender
Sex: Male
Weight:
Altered: Yes
Housebroken: Yes
Good with dogs/cats/kids: Unknown/Unknown/Unknown
Likes:
Dislikes:
Rudy was found wandering the streets with his lead still attached to him. His owners once found decided they didn't have the time to care for him. He's super sweet but he's been severely neglected and has so many allergies that he's scratched his skin raw and a lot of his hair has been scratched off also. He is going to be on a high quality food allergy shampoo, is receiving shots and meds for allergies, ear issues etc. We really feel that very quickly he will recover from this and is in a loving foster home that is taking the best care of him.
Rudy is Adopted!
Our dogs love to sleep on Kuranda Dog beds, but we don't have enough for everyone.
If you would like to donate a bed at a special wholesale price for a another dog to sleep in comfort, please donate a Kuranda dog bed.