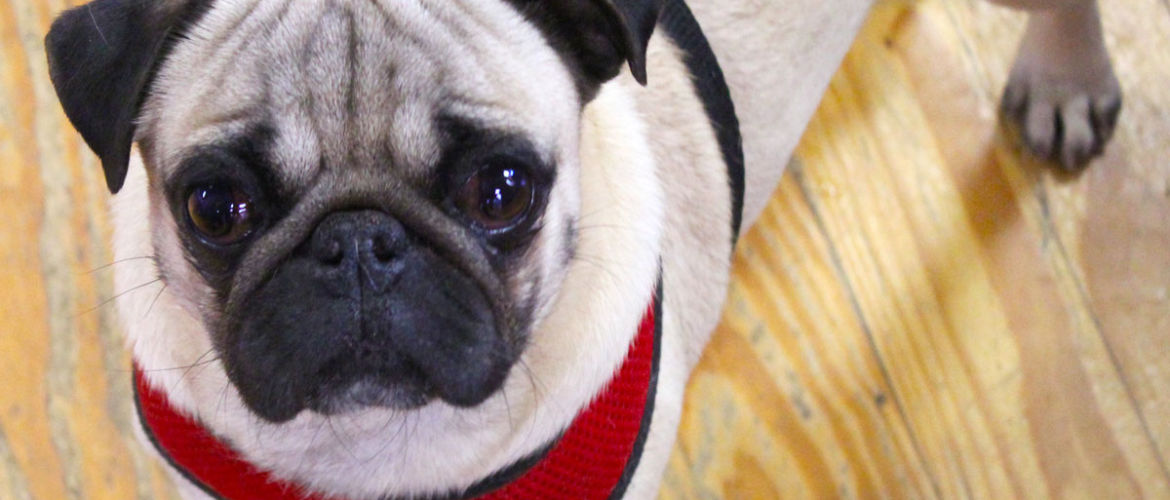 Sebastian
Name: Sebastian
Age: 4 years old
Previous Life: Life of breeding
Sex: Male
Weight: 14 lbs
Altered: Yes
Housebroken: Working on it
Good with dogs/cats/kids: Yes/Unknown/Yes
Likes: To chew on toys and will need to be watched closely to make sure he does not chew on unwanted items.
Dislikes: Sharing my food, but I don't mind eating alone.
Crate trained: Yes
Hello my name is Sebastian. My foster mom says I am petite and truly the cutest thing ever with my little pug face. I spent the first four years of my life in a horrible puppy mill and am just now learning what it means to be a loved, spoiled family pet. Therefore, I am still learning to trust. I do enjoy cuddling with my foster pug bothers and family but also still need time to myself. I have a spot in the kitchen that is my own and I feel safe there. I have recently started sleeping in bed with my foster mom and think I really like the warm cozy bed.
Since I spent four years in a cage I am still building up strength in my back legs and am not comfortable yet with many steps but i am working on it. My foster mom has me wearing a stylish pug diaper as she calls it but then I don't make any messes in the house and am learning when it is taken off I potty outside. The four years I spent in the mill there was little food so I don't like when my foster pug brothers get too close when I am eating as I am fearful there will not be enough. Therefore, My foster mom gives me my own space when eating and is teaching me I will never be hungry again.
I am looking for my fur-ever family who will love me and be patient with me while I learn what the good pug life is all about.
SEBASTIAN REQUIRES ANOTHER DOG IN THE HOME AND PLEASE NO YOUNG CHILDREN.
Interested in adopting? Sebastian's minimum adoption donation is $350.