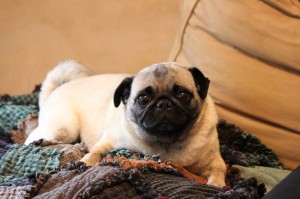 Name: Suki
Age: 4
Previous Life: Owner Surrender
Sex: Female
Weight:
Altered: Yes
Housebroken: Unknown
Good with dogs/cats/kids: Yes/Yes/Unknown
Likes: Unknown
Dislikes: Unknown
Suki is doing well in foster care. She's a little tired from being spayed more updates to come soon!
Suki is Adopted!
Suki's Happily ever after story and pics! Miss Suki is transitioning into our home seamlessly. She is quite the princess! I decided not to change her name as she seemed smitten with it. She lives sleeping in bed with me and going on her two walks a day. She seems to also love Tuesdays and Thursdays when we have "doggy day care" with our two dogs and my cousins dog. The three of them run and play all day in the yard. It is pretty darn cute!