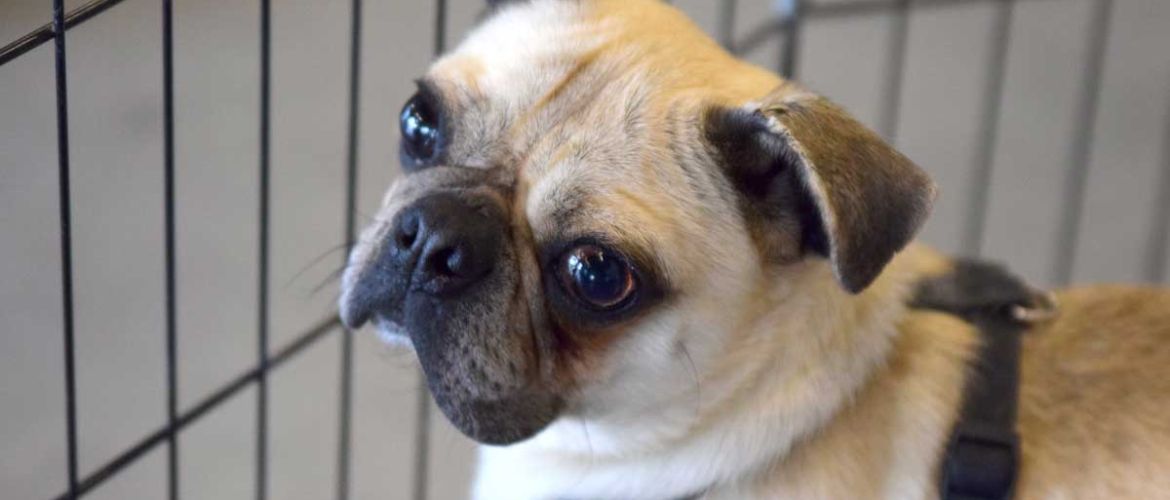 Sully
Name: Sully
Age: 3 years
Previous Life: Breeder Release
Sex: M
Weight: 14 lbs
Altered: Yes
Housebroken: Working on it!
Good with dogs/cats/kids: Yes/Unknown/Yes
Likes: Playing, Chewing on bones, people, cuddling, napping
Dislikes: I may cower if you put your hand over me
Crate trained: Yes, but sad at first.
Fenced yard required: Yes
Sully is a sweet, loving boy. He definitely still acts like a puppy in many ways. He loves snuggles on the couch and will always be right by your side. He gets along well with other dogs and is not aggressive at all. Sully is very friendly around children.
Sully will need a lot of time and attention devoted to his potty training. He currently wears a belly band when in the house but still has frequent accidents. Sully is currently still adjusting to life outside of a kennel, but every day he makes progress. Sully will need a loving, patient family that is going to give him the time and attention that he needs to continue to grow and develop.
Interested in adopting? Sully's minimum adoption donation is $350.
Can't adopt, but want to make a big difference in the life of this pug? Become a sponsor today!