You've asked and we've answered! You can now buy Pug Partners of Nebraska Calendars and T-Shirts! What a great idea to give to friends and family, and help pugs while you do.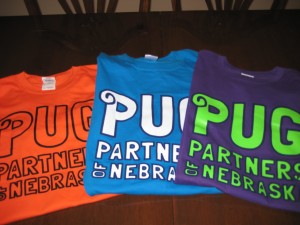 T-SHIRTS
Our t-shirts are available in 3 different colors (orange, blue and purple) in ADULT sizes S-3XL. We also have 2 YOUTH XL's. They are $12.00 plus $5.00 for shipping, up to 4 T-Shirts.  *We are out of small blue t-shirts. Please email sales @pugpartners.com for available sizes*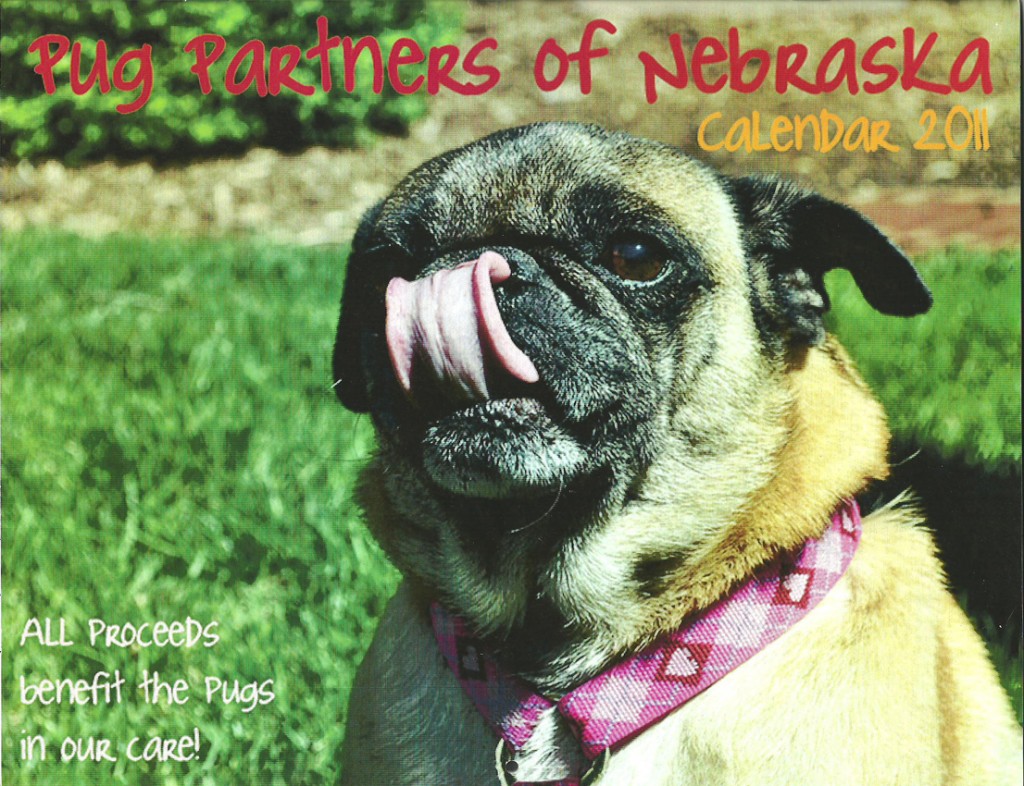 CALENDARS
Our 2011 calendars feature pugs who were rescued from PPN.
They are $10.00 plus $3.00 for shipping.
If you buy 2+ calendars shipping is $5.
T-Shirts (up to 4) + Calendar is $5 shipping & handling.
INSTRUCTIONS
1. Click on the "DONATE" button on the right side of the screen
2. Enter the appropriate amount for what you want and in the purpose enter your order.
We understand you may have questions about placing an order. We welcome inquiries at sales@pugpartners.com. Thanks for your support!