Lucky dogs! These pugs have found their forever homes.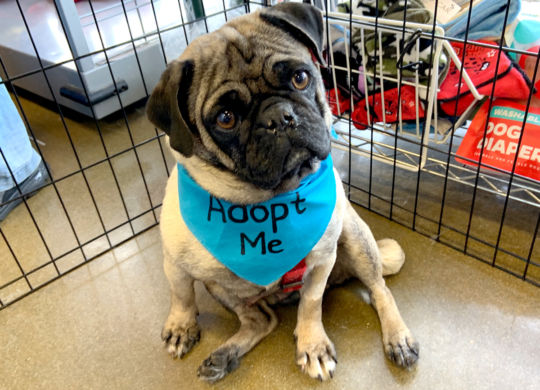 I'm Athena! I'm living life as a pet for the first time, and I'd love a home where I can continue to discover new things!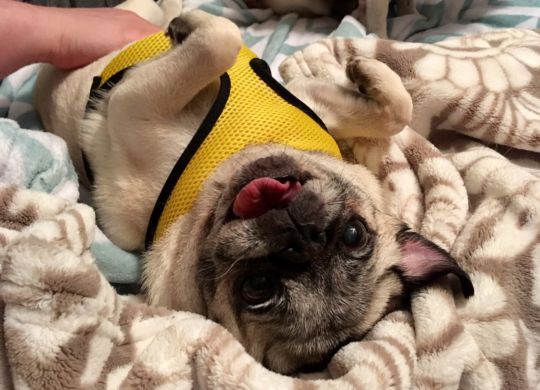 I'm Queen Penelope! I'm an adorable senior diva who loves play with toys and cuddle!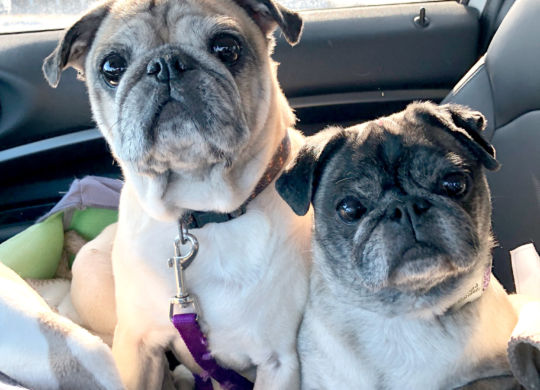 We're Oscar & Maggie! We're a bonded pair that is looking for a home together!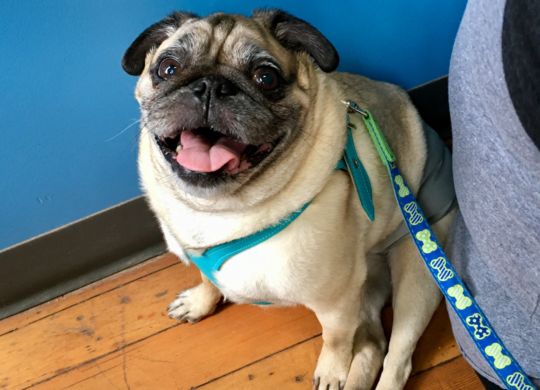 I'm Oscar, a sweet boy who dreams of a forever home with other dogs and lots of bellyrubs!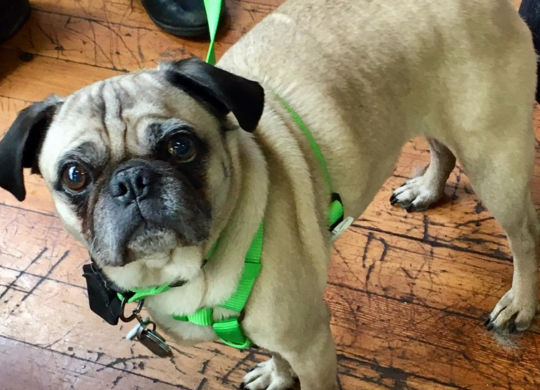 I'm Bo! I'm a shy guy looking for a home with other senior dogs like me.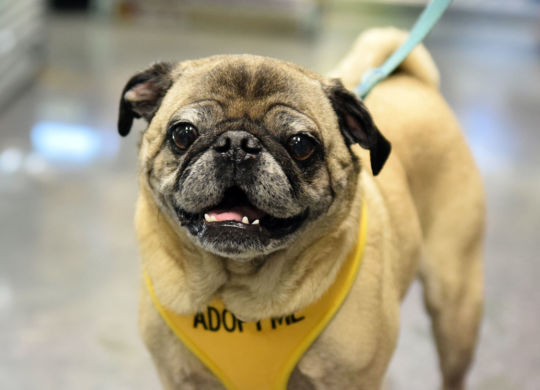 I'm Mugsy! I'm a playful, talkative pug that will brighten your day.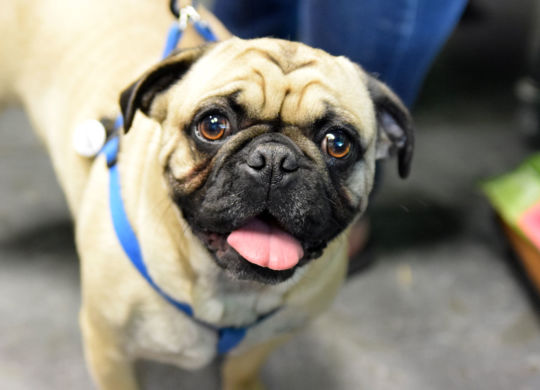 Meet Augie! He's a big, active youngster who needs a home where he can get plenty of exercise and attention.