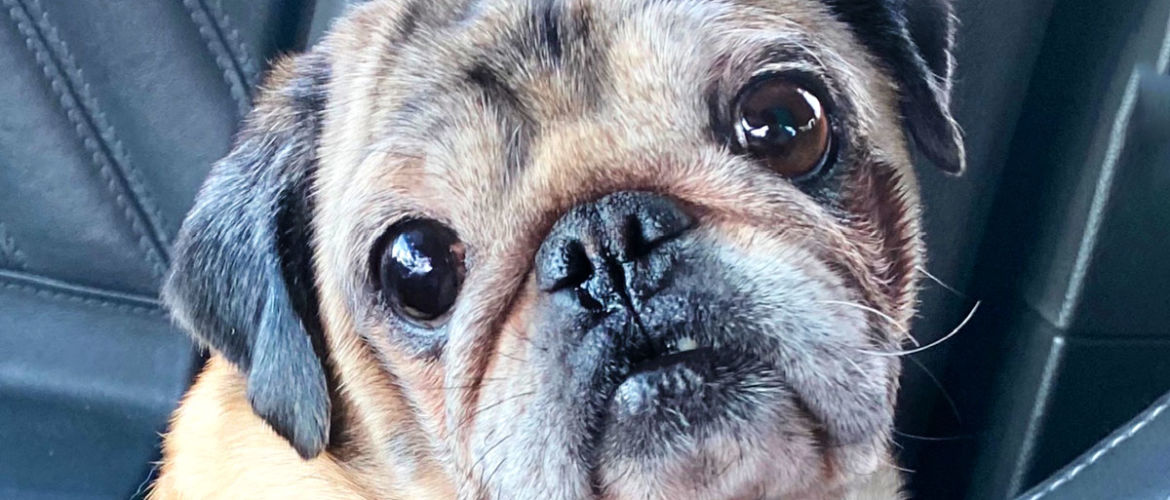 Mitzi – Adoption Pending
Name: Mitzi
Age: 7 yrs
Sex: Female
Previous Life:
Weight: 20 lbs and on a diet
Altered: Yes
Housebroken: Working on it!
Good with dogs/cats/kids: Yes and will need another dog/s in the home/Unnknown/Unknown
Likes: Toys – doesn't play with any dog toys – but loves towels & clothes. If she has a towel to play with or to steal from you she is a happy girl. Favorite treat – Keifer Milk (frozen into bone shape); almost climbs in the freezer for one. Favorite activity is snoozing on the bed or playing with a towel or clothes. She's not playful with me or my dogs. She's playful with towels, clothes, paper, leaves, grass, and everything she finds that a dog shouldn't have. When she's not timid or skittish she is ornery and a very affectionate girl. She wants to be where everyone is and screams loudly to let us know she needs to be included.
Dislikes: Sudden movements and loud noises tend to scare her
Crate trained: Working on it!
Fenced yard required: Yes
Special Needs:
Mitzi is very prone to sores between her toes. She gets weekly epsom salt bath soaks for her paws.
Dry Eye & PK – she doesn't see out of her right eye very well, maybe shadows if up close. She gets lube in both eyes 3-4 times a day and Optimune 1 time a day in both eyes.
Due to her poor vision in her right eye, Mitzi has poor depth perception and cannot go down stairs (she can go up stairs). A home with no stairs, or with a family who is willing to always carry her down any stairs is required.
Hi! My name is Mitzi and I'm a 7 year old apricot pug. I've been learning how to become a family pet and I've been having a lot of fun! I'm learning that love from a human is amazing! I absolutely love getting belly rubs and I demand them often.
My mom says I'm "skittish" because I'm still unsure of sudden movements so I tend to freeze in place out of fear. However, I love sleeping in bed with my foster mom, foster fur brother, and foster fur sister. I also love my foster mom's towels and clothes. I'm ornery so I like to steal them, take off running with them so my foster mom has to chase me.
I'm looking for a forever home that is patient with me. I'm working on weight loss so that will be important to continue. My eyes are dry and need medicine a couple of times a day. I do have allergies so I need medicine when they are bad. I also need a home that has a fenced in yard with another dog who I can follow around & learn from. I haven't been around cats or kids but since I'm still unsure of sudden movements I'd probably do best with older children or dog savvy children.
I'm a fun, ornery and sassy pug looking for a house that is patient and likes to have fun.
Mitzi's minimum adoption donation is $275.
Interested in adopting? Email our adoption coordinator kristi@pugpartners.com and let her know why you think your home is a perfect match for Mitzi!
Can't adopt, but want to make a big difference in the life of this pug? Become a sponsor today!