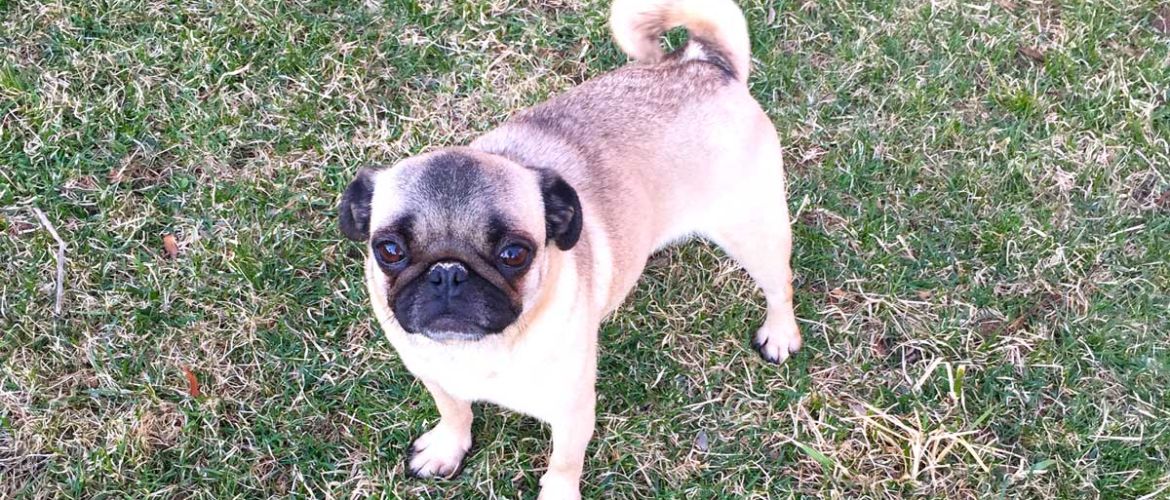 Hadley
Name: Hadley
Age: 4.5 years
Previous Life: Breeder Release
Sex: F
Weight: 11 lbs
Altered: Yes
Housebroken: Working on it!
Good with dogs/cats/kids: Yes/Unknown/Unknown
Likes: Bully Sticks, playing, Chewing on bones, people, cuddling
Dislikes: Loud noises may scare me
Crate trained: Yes
Fenced yard required: Yes
Hadley is a very sweet girl that has both youthful energy and a cuddly side. Although she enjoys running around the house to explore and find a good bone to chew on, she also likes to nap on the couch. She really enjoys her time getting pet and will give you a little nudge to let you know she wants you to keep going if you stop. She currently wears briefs because she will try to go explore on her own and has sniffed around to mark, although she is very easily re-directed and knows that she needs to do her business outside. She stays in her crate overnight and sleeps throughout the night with no accidents. We are working with her on boundaries, but she currently will step onto other dogs to get to people, so resident dogs will have to come with a bit of patience! She doesn't seem to be attached to other dogs, but they don't bother her, either. Hadley would be a great addition to any family that is willing to keep up with her active side as well as taking the time for the belly scratches she loves so much.
Interested in adopting? Hadley's minimum adoption donation is $350.
Can't adopt, but want to make a big difference in the life of this pug? Become a sponsor today!