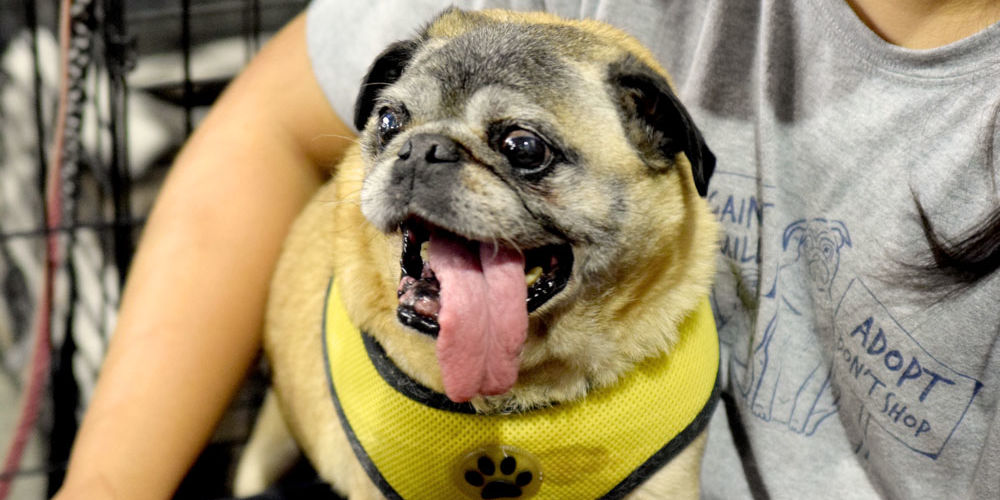 Louie
Name: Louie
Age: 12
Previous Life: Owner surrender
Sex: M
Weight: 20 lbs.
Altered: Yes
Housebroken: Yes, if he goes out regularly
Good with dogs/cats/kids: Yes/Yes/Yes
Likes: Food!
Dislikes: None
Crate trained: Yes
Fenced Yard: Ideal but not necessary
Special Needs: Deaf
Louie is such a sweet boy. He is so quiet you won't even know he is there. He just goes along with the flow. If you're sitting on the couch that's where he wants to be! He does prefer his kennel to sleeping in bed with his people. When his kennel door is open he likes to go in and out of it as he pleases. He gets along well with cats and dogs. Louie does well with no accidents in the house as long as he is taken out every few hours and he can make it through the night without going out.
Interested in adopting? Louie's minimum adoption donation is $175.
Can't adopt, but want to make a big difference in the life of this pug? Become a sponsor today!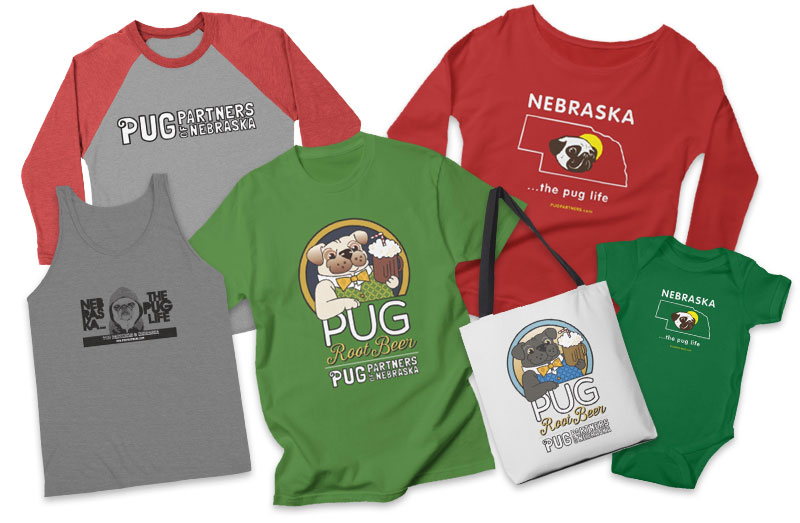 Go Shopping & Help Save Pugs!
Pug Partners now has an online apparel and accessories store. The best part is, every purchase supports our pug rescue efforts!