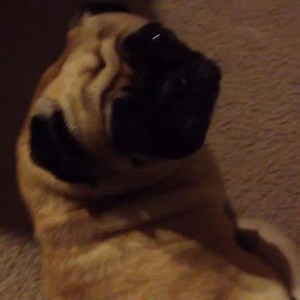 Name: Alex
Age: 5
Previous Life: Breeder Auction
Sex: Female
Weight: Unknown
Altered: Yes
Housebroken: I'm working on it!
Good with dogs/cats/kids: Yes/Unknown/Yes
Likes: Cuddle
Dislikes: Fireworks
Crate trained: Yes
Alex is a 5 year old female who loves to cuddle in her crate. She does very well with other dogs and is working on house training. She's still adjusting to life outside of cage so it takes her awhile to warm up to humans, but she's making progress. She is fully crate trained and does not bark or whine while she's in there. She's pretty content with snuggling in her crate and looking for a place to burrow into and sleep.
Sweet Alex found his forever home! Thank you to Beth F. for fostering this little man!!