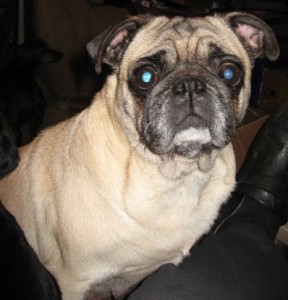 Name: Bertha
Age: 6
Previous Life: Owner surrender
Sex: Female
Weight: Unknown
Altered: Yes
Housebroken: Doing well
Good with dogs/cats/kids: Unknown/Unknown/Unknown
Likes: Toys!
Dislikes:
Bertha is doing great she is very affectionate and she loves her toys she also loves to sit in the recliner with me.
She has not ever jumped on any of the furniture you have to pick her up, when you pick her up she gets so excited she wants to get up my your neck and give your chin kisses. She is is doing great at going outside to potty.
Bertha is Adopted!
We didn't keep her name. We chose Bella which I know is very common but I just love it so much! Technically, her name is Bella Luna. :)
She is adjusting so well! She is so funny and knows our routine. She puts up with the kids and is just a sweetheart! I'm head over heels in love with her!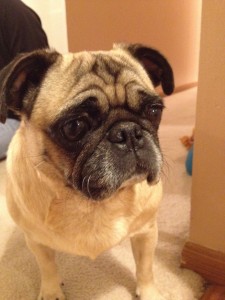 Our dogs love to sleep on Kuranda Dog beds, but we don't have enough for everyone.
If you would like to donate a bed at a special wholesale price for a another dog to sleep in comfort, please donate a Kuranda dog bed.