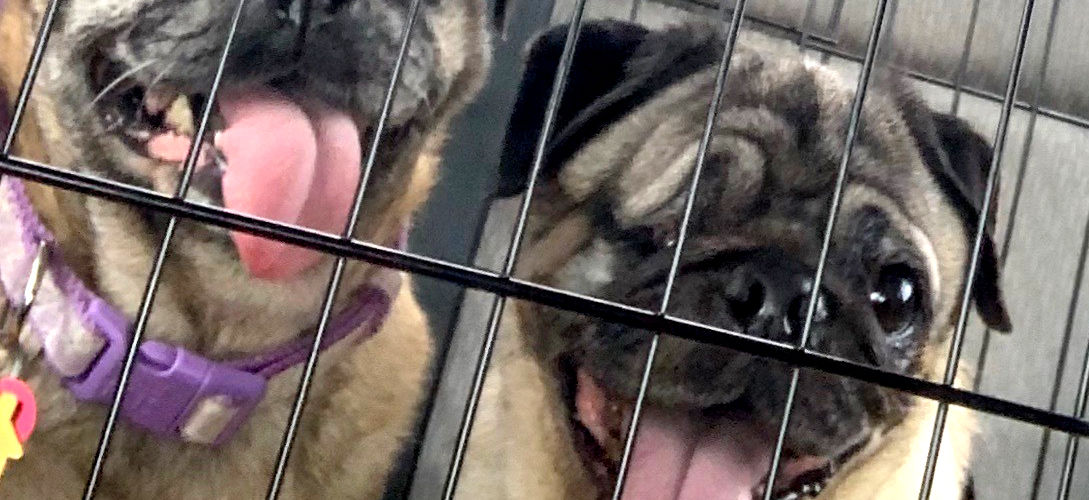 Harley & Jack – Adopted
Name: Harley (BONDED WITH Jack)
Age: 7 yrs
Previous Life: Owner Surrender
Sex: Female
Weight: 20 lbs
Altered: Yes
Housebroken: Yes
Good with dogs/cats/kids: Yes/Unknown/Yes
Likes: Loves being outside in the yard, running the fence and barking.
Crate trained: Yes
Fenced yard required: Yes, must have a fenced yard
Hi! My name is Harley and my best friend EVER is Jack. I just love him, and he needs me. We are an official couple! As much as I like Jack, I also like my foster people. They are great with the treats and the belly and head scratches and all the talk about how beautiful I am. I know, but I love to hear it! I'm a big beautiful apricot girl with big feet. I love food, and being outside. I love to bark but will shh if you want me too. You WILL have to tell me again later though, sorry! I would like a home that lets me out in the yard to explore and takes me on walks. I like to say hi to other people and dogs and i'm always friendly. I like kids too, and I am even very gentle with my foster mom's 9 month old granddaughter. I haven't lived with young kids full time, but I think they'd be fun!
Harley is a sweet pug who is bonded with Jack. They are kennel trained and do well in their crate while their foster family is at work. There is a lot of excitement when the people get home though! Harley lost a lot of teeth on one side in her dental so her tongue hangs out a bit. She has no trouble eating though. She also has no other health issues and would make anyone a great pet. Harley is also very comfortable around other dogs. She snuggles in and will clean their faces if they let her.
Name: Jack (BONDED WITH HARLEY)
Age: 7 yrs
Previous Life: Owner Surrender
Sex: Male
Weight: 15 lbs
Altered: Yes
Housebroken: Very close and working on it!
Good with dogs/cats/kids: Yes/Unknown/Yes
Likes: Spending time outside
Crate trained: Yes
Fenced yard required: Yes, must have a fenced yard
Hi! My name is Jack, and my best friend in the whole wide world is Harley. I can NOT live with out her! We cuddle and wrestle and sleep in our big kennel together. My foster mom says i'm a kinda "gnarly" looking guy but my heart is huge and i'm a big lover, i'll snuggle in with you and Harley on the couch and sigh in contentment. I love, love, love my fenced back yard and have no trouble at all with the deck stairs. I spend a lot of time out in the back exploring and "visiting" with the neighbor dogs. Mom doesn't now exactly what i'll do in the winter when it's cold! I also love to go on walks. I don't pull but I am very curious and excited about new sights. I only have one eye so sometimes I can't find mom but she calls to me and it's ok. I like my foster brother Joe too, he shares everything. Sometimes I forget my manners and want to mark inside so I am very nice about wearing my "man pants". Sorry about that! I do fine in my kennel while mom is gone at work too.
Harley & Jack's minimum adoption donation is $450. Interested in adopting? Email our adoption coordinator kristi@pugpartners.com and let her know why you think your home is a perfect match for this lovable pair!!
Can't adopt, but want to make a big difference in the life of this pug? Become a sponsor today!