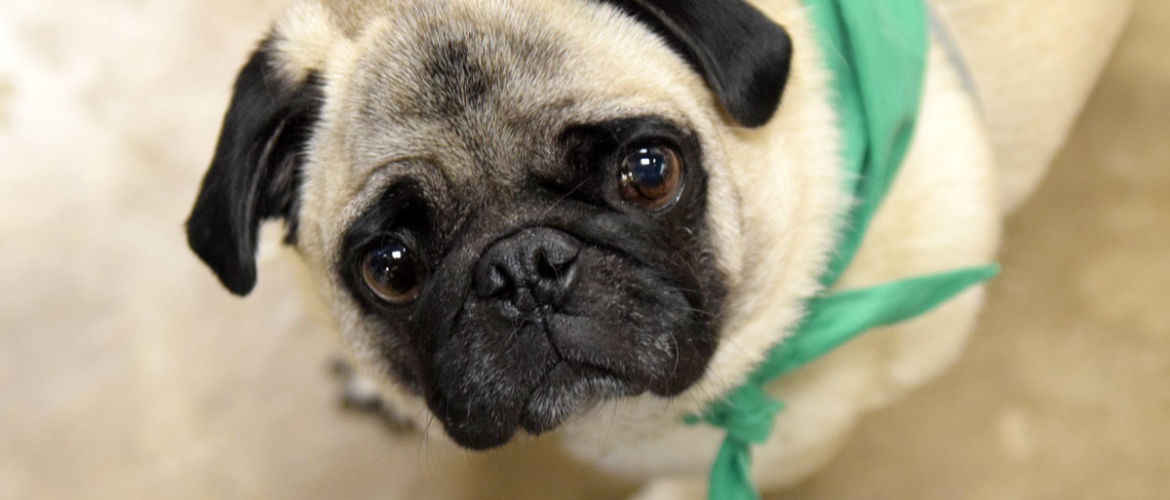 Marvin – Adopted
Name: Marvin
Age: 3
Previous Life: Owner surrender
Sex: M
Weight: 24 lbs.
Altered: Yes
Housebroken: Yes
Good with dogs/cats/kids: Yes/Unknown/Yes
Likes: Car rides, snuggles and ear rubs
Dislikes: Some loud noises are scary – like fireworks and thunder. Does okay if his people are there to reassure him
Crate trained: Yes
Fenced Yard: No
Hi, I'm Marvin! I love my people and will follow them everywhere. I don't play with toys very much, but will occasionally chew on bones or plushies. I like watching my pug foster siblings to see what I should be doing. My favorite days are lazy ones spent snuggling on the couch. I do also enjoy car rides and will even jump in the car for this! I do need to watch my weight so I need someone to keep me on track with my food and exercise. I do not like long walks but love to prance for short ones.
My foster pug parents think I'm the greatest pug ever. I think they even like it when I follow them everywhere including the bathroom. That toilet thing is fascinating when it flushes. I have lots of fur and love being brushed. I leave little bits of fur everywhere in the house. I don't like fireworks and thunderstorms with loud booms but it's not so bad as long as you scratch behind my ears and tell me it's going to be okay.
If you are looking for a sweet snuggle pug, then I'm your guy!
Do I sound like the perfect companion for you? Fill out an application today!
Interested in adopting? Marvin's minimum adoption donation is $350.
Can't adopt, but want to make a big difference in the life of this pug? Become a sponsor today!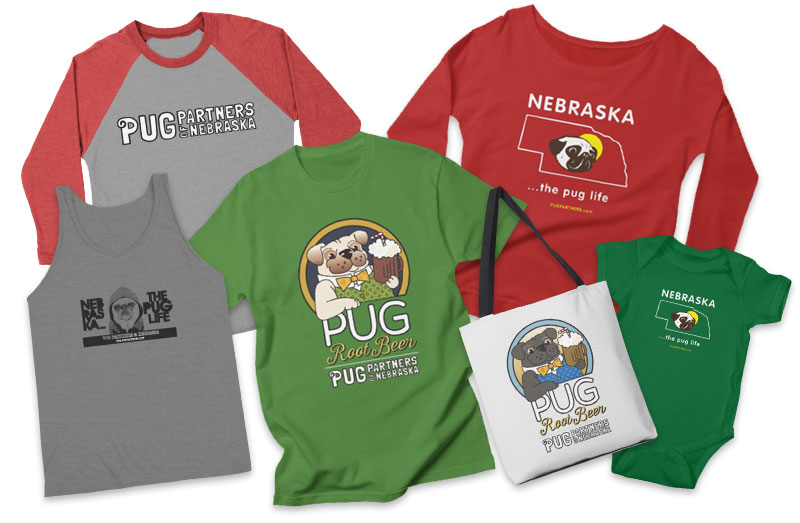 Go Shopping & Help Save Pugs!
Pug Partners now has an online apparel and accessories store. The best part is, every purchase supports our pug rescue efforts!