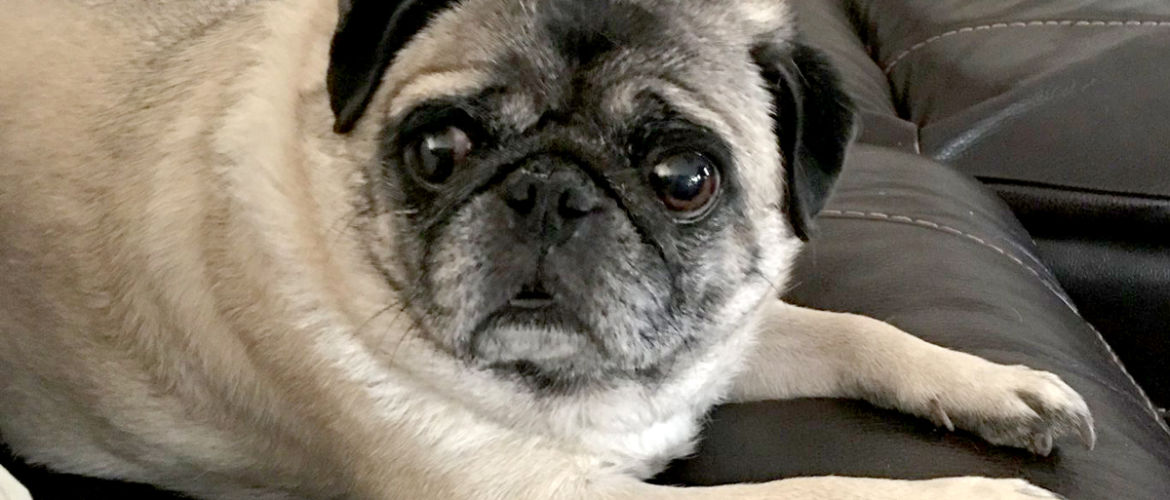 Mini – Adopted
Name: Mini
Age: 8 yrs
Sex: Female
Previous Life: Owner Surrender
Weight: 22 lbs
Altered: Yes
Housebroken: Yes!
Good with dogs:Yes (would be ok as only dog but NO larger dogs and NO females)
Good with cats: Unknown
Good with kids: Yes, has done good with grandchildren
Likes: Likes squeaky stuffies, playing tug o war, eating and being outside to explore and patrol.
Dislikes: Did not do well in previous home with female dog that was larger. Would prefer only males of similar size.
Crate trained: No, does not prefer to be crated.
Fenced yard required: Yes
Special Needs: Regular exercise and proper food portions to keep weight down. Must also be fed alone.
Hi, I'm Mini! Or Mini Pearl, Mini-moo, or sometimes Little Miss Mini-britches. I'm an alpha female so need a home with no other girls to bother me. I don't mind my foster brother, and we share a blanket at night sometimes. I think maybe two brothers would be my max, or if you want me to be your only dog I'd love to be the queen!
I'm very talkative with lots of whines and squeaks that all mean different things. It'll take some time but we'll learn each other's language. I'm very smart so I could learn some cool stuff too! I get super excited and squeaky when I see my foster folks getting the leash out. Walks are the best! I don't pull or wind around your legs and I like a nice calm pace with just a little sniffing around. I also love spending time in the back yard. I can do steps with ease but I do tend to bark some. Foster mom keeps saying "Mini, no Bark, no", and I'm realizing I need to hush a little. I do still need reminders though.
You will need to watch my ears for me. They get very itchy and need attention. Also I need to lose 3 or so more pounds. More walks!
Mini's minimum adoption donation is $275.
Interested in adopting? Email our adoption coordinator kristi@pugpartners.com and let her know why you think your home is a perfect match for Mini!
Can't adopt, but want to make a big difference in the life of this pug? Become a sponsor today!