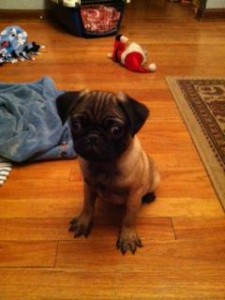 Name: Patrick
Age: 4 months
Previous Life: Breeder Release
Sex: Male
Weight:
Altered: Yes
Housebroken: Working on it
Good with dogs/cats/kids: Yes/Yes/Yes
Likes: Cuddling, giving/receiving affection, being petted
Dislikes:
We would like to introduce you to the newest baby in the rescue, Patrick! Patrick us a 4 month old puppy looking for his furever home! We will have more updates from their foster homes as they come available. He is pretty adorable!
Thank you for checking me out!
Patrick is Adopted!
Our dogs love to sleep on Kuranda Dog beds, but we don't have enough for everyone.
If you would like to donate a bed at a special wholesale price for a another dog to sleep in comfort, please donate a Kuranda dog bed.