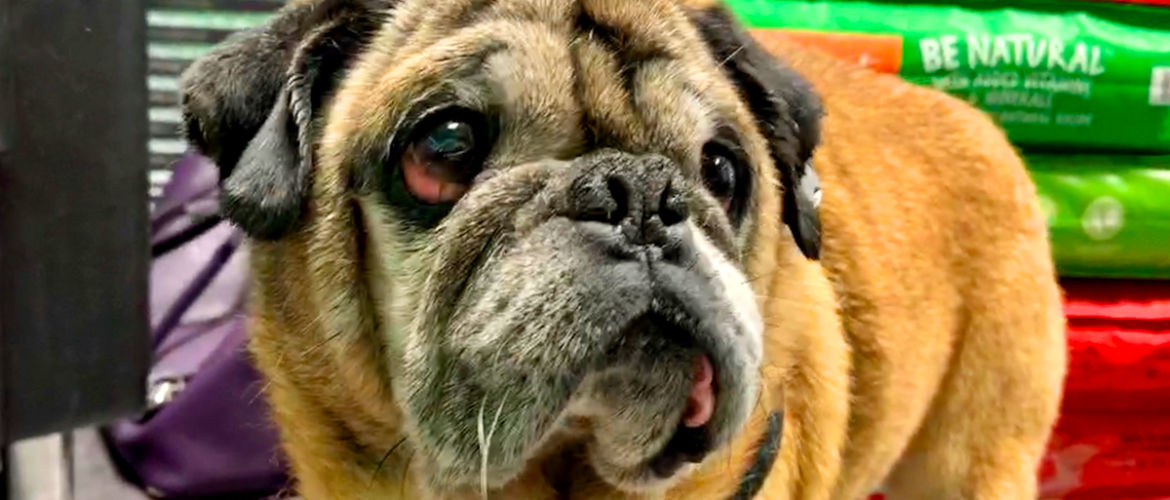 Roscoe – Adopted
Name: Roscoe
Age: 9 yrs
Sex: Male
Weight:
Altered: Yes
Housebroken: Working on it!
Good with dogs/cats/kids: Yes, another dog is a must/Yes/Unknown
Likes: Loves sleeping and dinner time. Also enjoys exploring the backyard
Crate trained: Enjoys his crate
Fenced yard required: Yes
Roscoe is a sweet, shy boy who is slowly starting to come out of his shell. He loves meeting other dogs but he's still a bit timid around people. As much as he gets scared when you get too close to him, there's nothing he likes more than hanging out nearby. He hates to be left alone if you're home and will let you know if you're too far away. He doesn't mind hanging out in his kennel if you're gone but he prefers to sleep in the bedroom with us at night in his own bed. He likes to sleep in his kennel often but hasn't quite learned to go in there on his own when you want him to. He's still not sure how to walk on a leash so a fenced in yard is a big must for him since he also enjoy's wandering around outside. He hasn't shown much interest in any food besides kibble or toys but he's starting to get interested in treat time when his foster brothers get theirs. Roscoe is slowly working on mastering. He can get up and down the first step by himself now and he's always eyeing the rest when he tries. Roscoe will need a patient, quiet family to help him flourish and grow into his comfort zone while he learns to love his people.
Roscoe's minimum adoption donation is $275. Interested in adopting? Email our adoption coordinator kristi@pugpartners.com and let her know why you think your home is a perfect match for Roscoe!
Can't adopt, but want to make a big difference in the life of this pug? Become a sponsor today!