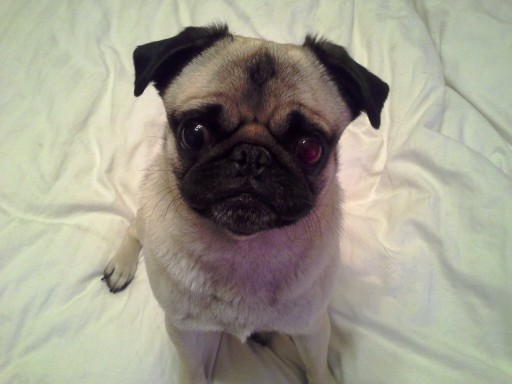 Name: Steven
Age: 2 years
Previous Life:
Sex: Male
Weight:
Altered: Yes
Housebroken: Yes
Good with dogs/cats/kids: Yes/No/Yes
Likes: Playing!
Dislikes:
Steven is on medical hold.
Hi! My name is Steven and I'm a 2 year old fun-loving, happy fawn pug. I love toys, playing tug-o-war, playing with my foster brother and sister pugs and cuddling with my human foster parents. I also love food, but I'm fit. I'm well behaved and fully potty trained.
I have trouble and can't see very well and have to have eye drops put in 3 times a day. For this reason I don't really want to be in a home with cats. My fur is fluffy and soft.  I'm a pug to hug.