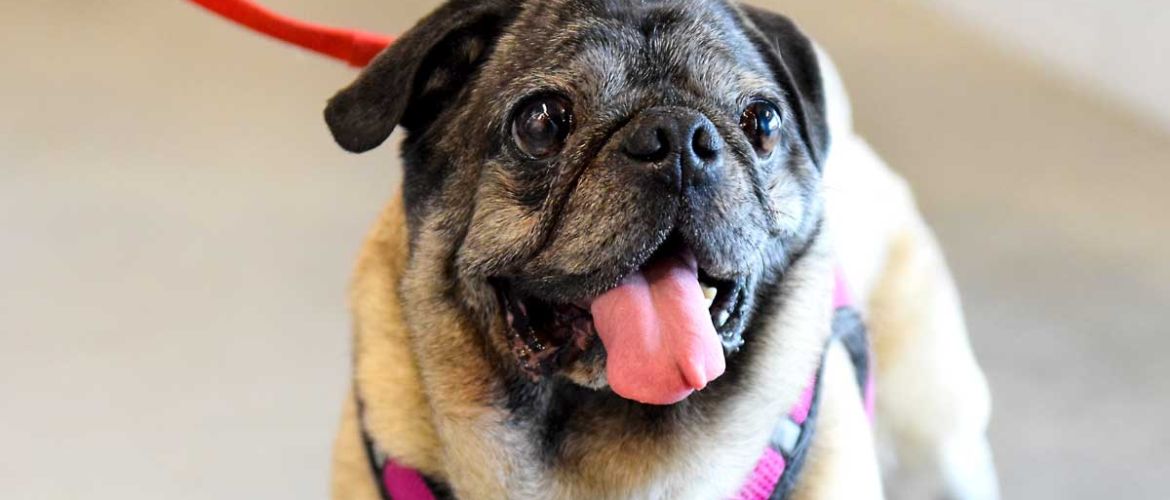 Suzy Q
Name: Suzy Q
Age: 11
Previous Life: Owner surrender
Sex: F
Weight: 30 lbs – I'm working on a lifestyle change
Altered: Yes
Housebroken: Yes
Good with dogs/cats/kids: Yes/Unknown/Yes
Likes: Attention – lots of it!
Dislikes: None
Crate trained: Yes
Special needs: Must have a fenced-in yard
Hi, I'm Suzy Q! I'm a a fun-loving senior girl that will melt your heart! I love attention, but I'm okay being by myself sometimes. I'm great with kids, especially when they give me lots of kisses. I get along well with other dogs, but I'm not sure about these "cats" since I haven't been around any yet.
I love food (who doesn't?), which is why my new family will have to feed me with strict portion control so I can get back to a healthy weight. I don't hear well at all, but I respond to hand gestures. You should also know that I'm a bit of an escape artist. If I think you're heading for the door, I'm going to make a run for it! For this reason, I will need a fenced-in yard in my new home.
I can walk on a leash, or just entertain myself in the backyard. Sometimes I like to play with stuffed dog toys. I'm a girl who likes to have fun!
Interested in adopting? Suzy Q's minimum adoption donation is $200.