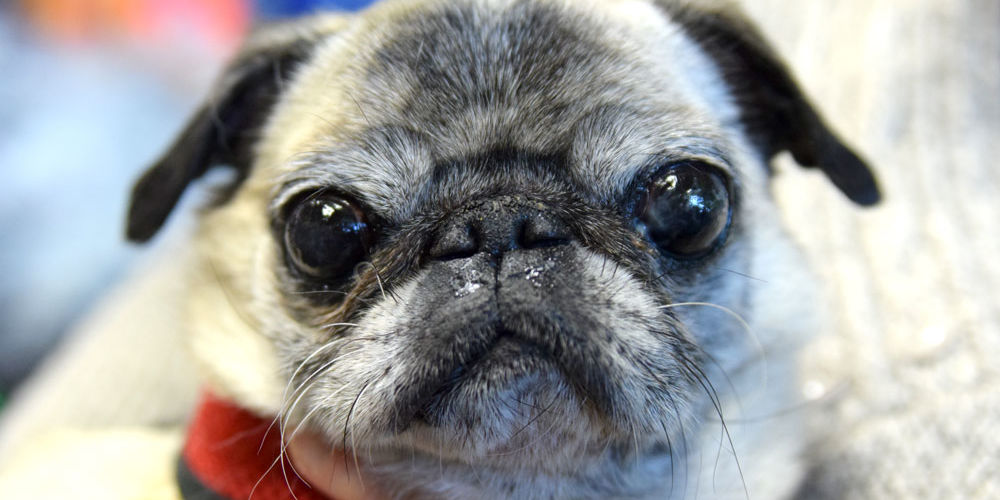 Zoe – Adopted
Name: Zoe
Age: 12
Previous Life: Owner surrender
Sex: F
Weight: 10.5 lbs.
Altered: Yes
Housebroken: Yes
Good with dogs/cats/kids: Yes/Unknown/Unknown
Likes: Naps and head scratches
Dislikes: Sudden movements scare me
Crate trained: Yes (will not voluntarily go in – sleeps well inside)
Requires Fenced Yard: No, but should not be left unsupervised in an unfenced yard.
My name is Zoe and I may look like a grumpy old Steel Magnolia, but I'm really a sweetheart in disguise. Being a more mature lady, I have neither the time nor the inclination to go tearing through the house or yard like those young whippersnappers! they wear my out just watching them. I'm much wiser and more deliberate than I used to be, so I spend my time relaxing on the couch or curled up in a quiet spot to catch up on my naps. We pugs always seem to be behind the on the nap power curve! I don't get around like I used to, and I prefer a slow mosey when walking, getting carried is even better, and you can keep your stairs. I do not do stairs, steps, or curbs. My eyes and ears aren't really up to par anymore, but I they're still good enough to find the food and you when you're in the next room. And I will find you, as I prefer to spend my time being social. If you are looking for low key, low maintenance, and low hassle, I'm definitely your girl.
Interested in adopting? Zoe's minimum adoption donation is $175.
Thank you to Jill Jones for sponsoring Zoe!
Can't adopt, but want to make a big difference in the life of this pug? Become a sponsor today!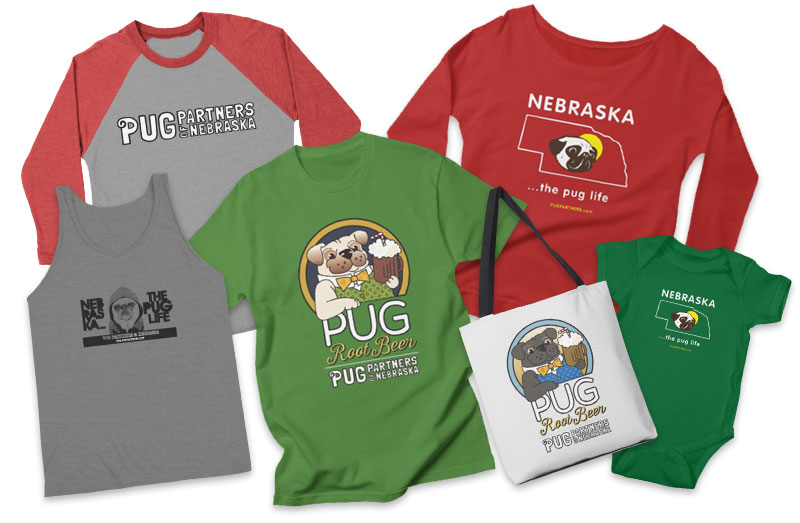 Go Shopping & Help Save Pugs!
Pug Partners now has an online apparel and accessories store. The best part is, every purchase supports our pug rescue efforts!