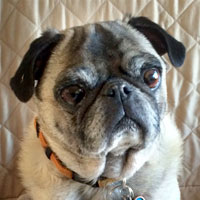 Bruiser
Bruiser is a well-mannered 8 year-old gentleman who loves pretty much everyone he meets!
Learn More about Bruiser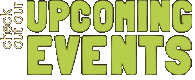 Paws in the Garden
Sunday, April 24, 2016
1:00pm-4:00pm
The Potting Shed, Gifts and Garden Center
5018 S 153rd St, Omaha, Nebraska 68137

2nd Annual Tails 'n Trails Race
Saturday, May 14, 2016
8:00am - 1:00pm
Chalco Hills Rec Center
8901 S 154th St.
Omaha, NE 68138


Register here!
Barks for Beers
Sunday, May 15, 2016
12:00pm - 3:00pm
Nebraska Brewing Company Brewery & Tap Room
6950 S 108th St
La Vista, Nebraska 68128
K9 Bark and Walk for Brain Cancer
Saturday, May 21, 2016
11:00am - 2:00pm
Chalco Hills Rec Center
8901 S 154th St.
Omaha, NE 68138

Omaha Gives!
Wednesday, May 25, 2016
All Day
Online

Meet & Greet at Soggy Paws
Saturday June 5, 2016
1:00-3:00pm
Soggy Paws
1401 Jackson St
Omaha, NE 68102

Wine & Howl
Saturday June 11, 2016
11:00am-5:00pm
Deer Springs Winery
16255 Adams St
Lincoln, Nebraska 68527
Heartland Pride Festival
Saturday June 25, 2016
11:00am-5:00pm
Stinson Park in Aksarben Village
2285 S 67th Street
Omaha, Nebraska 68106
Pets in Omaha's Pick-a-Pooch (and kitties, too)
Saturday July 16, Sunday July 17, 2016
11:00am-4:00pm
Ralston Arena
7300 Q St
Omaha, Nebraska 68127

As 2015 came to a close, so did a chapter in the history of Pug Partners of Nebraska. Jessica Ellis, one of the initial founders and president of Pug Partners of Nebraska since its start up, resigned from her active duties with Pug Partners and passed the reigns of leadership to our new president, Kristi Jacobs. We cannot thank Jessica enough for all the hard work and endless hours that she devoted to this rescue over the years, all for the love of a special breed dear to all of us. Her vision and determination, along with countless volunteers, have contributed to the growth of Pug Partners by rescuing and rehoming over 600 pugs into permanent loving homes.
Kristi Jacobs' name is not an unknown name within the Pug Partners of NE rescue organization. Kristi has been very active with Pug Partners of NE since 2009. She has held many positions starting as a volunteer, then taking on the Adoption Coordinator role in 2011 and added the position of Treasurer to her duties in 2012. We all feel the rescue is definitely in capable hands of helping us to continue to expand, and help even more pugs in need.
Our Board of Directors for the 2016-2018 term include the following volunteers:
Rachel Balkovec
Jen Coe
Terra Henggeler
Kristi Jacobs
Barbi Marsh
Positions held within the rescue include:
President: Kristi Jacobs
Vice President: Rachel Balkovec
Secretary: Larry Mozer
Treasurer: Barbi Marsh
Adoption Coordinators: Kristi Jacobs and Barbi Marsh
Foster Coordinator: Terra Henggeler
Intake Coordinator: Terra Henggeler
Media Coordinator: Rachel Balkovec
Medical Coordinator: Amy Wilde
Volunteer Coordinator: Terra Henggeler
We're always looking for more volunteers. If you are interested in joining us, please visit our our volunteer page.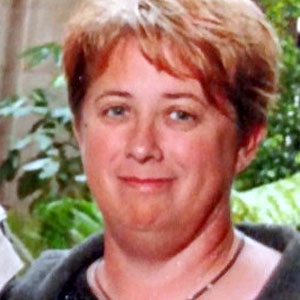 Kristi J.
I'm Kristi Jacobs, President, Board Member and Adoption Coordinator for Pug Partners of Nebraska. My husband Bill and I fell in love with pugs in 1992 with our first pug Bubba. We are currently owned by 4 pugs, Elvis, Abby, Bubby, and Kelly, and I couldn't imagine my life without them. A few years after our first pug, we started searching for a pug to join our family and came across a breeder who turned out to be a horrible puppy mill. Since that time, I have made it my mission to help pugs in need.
I began with Pug Partners in 2009 as a volunteer, then as the Adoption Coordinator in 2011, Treasurer in 2012, and President in 2016. I have been given the privilege to lead Pug Partners in our quest to help as many pugs as possible. I am very proud of this rescue as we continue to grow and find better ways to help pugs in need. To be owned by a pug is a privilege and that is why we are selective in our process of adoption. We simply could not do this without the countless volunteers and hours spent on improving the lives of these pugs. Thank you to all the volunteers who have helped make Pug Partners a wonderful rescue organization!