Name: Peter
Age: 10 months
Previous Life: Owner Surrender
Sex: Male
Weight:
Altered: Yes
Housebroken: Unknown
Good with dogs/cats/kids: Not really/No/Yes
Likes: Playing, Playing, Playing
Dislikes: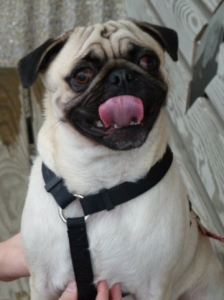 "Pete is a rambunctious 10 month old fawn male Pug who is neutered and up to date on his shots. He would be a great companion for anyone with kids or anyone who wants a companion full of happy energy and lots of love to give. Pete likes to sleep in beds, but also does well in crates at night. He loves to play with lots and lots of squeaky plush toys and is perfectly happy to sit and chew rawhide for hours on end. He loves lots of walks and is very well behaved on a leash. If you interested in adopting Pete go to www.pugpartners.com!"
From Peter-Available for Adopted!, posted by PugPartners Nebraska on 1/10/2011 (20 items)
Generated by Facebook Photo Fetcher




Our dogs love to sleep on Kuranda Dog beds, but we don't have enough for everyone.
If you would like to donate a bed at a special wholesale price for a another dog to sleep in comfort, please donate a Kuranda dog bed.